Daylight: Brand Building & Activations
The Ask
Solve a problem in the United States by looking internationally.
noun: a small mark or flaw that ruins the appearance of something
Problem
According to Webster's Dictionary, having acne and being attractive are mutually exclusive events. In America, we define beauty as having perfect skin. So if you have a blemish, which 80% of people at some point in their life do, you are made to feel embarrassed and flawed.
America has created a SHAME CULTURE around acne .
Culture
As a society, we have created derogatory words to refer to people with acne. You are called a pizza face if you are having a breakout. A cake face if you try to over up your pimples. A crater face if you try and pop them.
Category
Big Acne plays into this shame culture by only showing people with picture perfect, flawless skin. Forwarding the idea that you are imperfect and that you need to fix your skin in order to be beautiful.
Consumer
This culture has left people with acne to feel self conscious about the way they look (161*), insecure about who they are (141*), and depressed and isolated in their condition (156*). * Simmons
Consumer Insight
Americans approach acne with the goal of getting better looking skin, not getting better, healthier skin. But this mindset doesn't exist everywhere in the world.
In Korea, they emphasize skin care over beauty. There, Acne is seen for what it is, a common skin infection, and therefore it is cared for as a wound. So when you break out, you don't pop your pimples or cover them up, you treat them with pimple patches.
Translucent patches that you place over pimples to absorb puss and oils, protect your pimples from bacteria, and decrease inflammation.
Heals acne while limiting the apperance and duration of your break out.
You can feel better about yourself as you make progress toward healthier skin, not perfection.
Objective:
Bring Care Zone pimple patches to America by creating a new brand that emphasizes healing your skin as opposed to fixing it.
Brand Strategy:
We stand against: fixing yourself to be perfect.
We stand for: caring for your imperfect self.
Brand Archetype:
Change Agent
Brand Role:
Your cheerleaders.
Your advocates.
Your support team.
Your acne squad.
Brand Tone:
Positive, Empowering, Lighthearted, & Inclusive
Product Innovation
Through user testing, we noticed that the translucent patches only truly appeared translucent on fair skin tones. Since the U.S population is more diverse than in Korea, we needed to innovate the product to reflect the different types of skin tones present in America.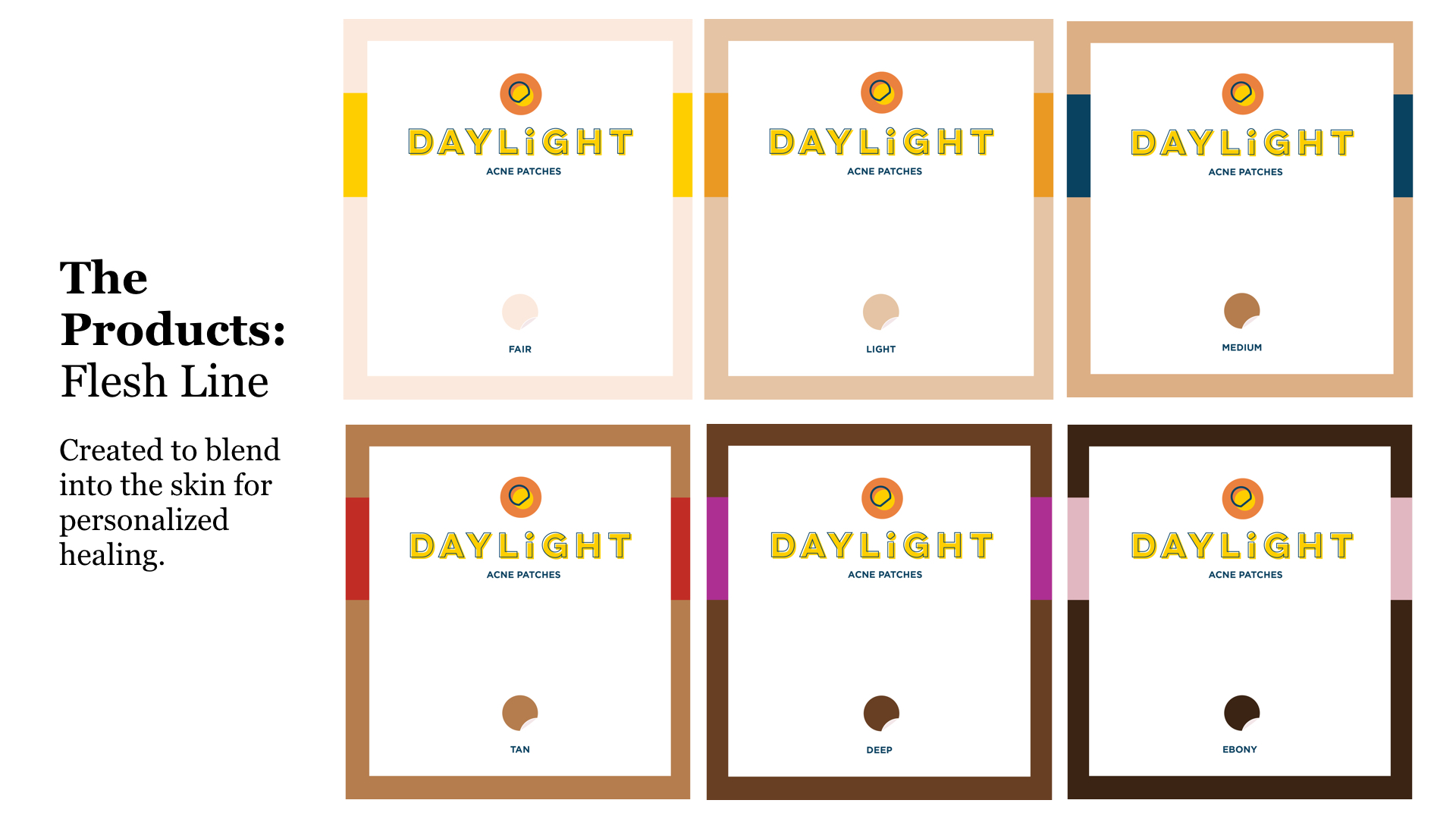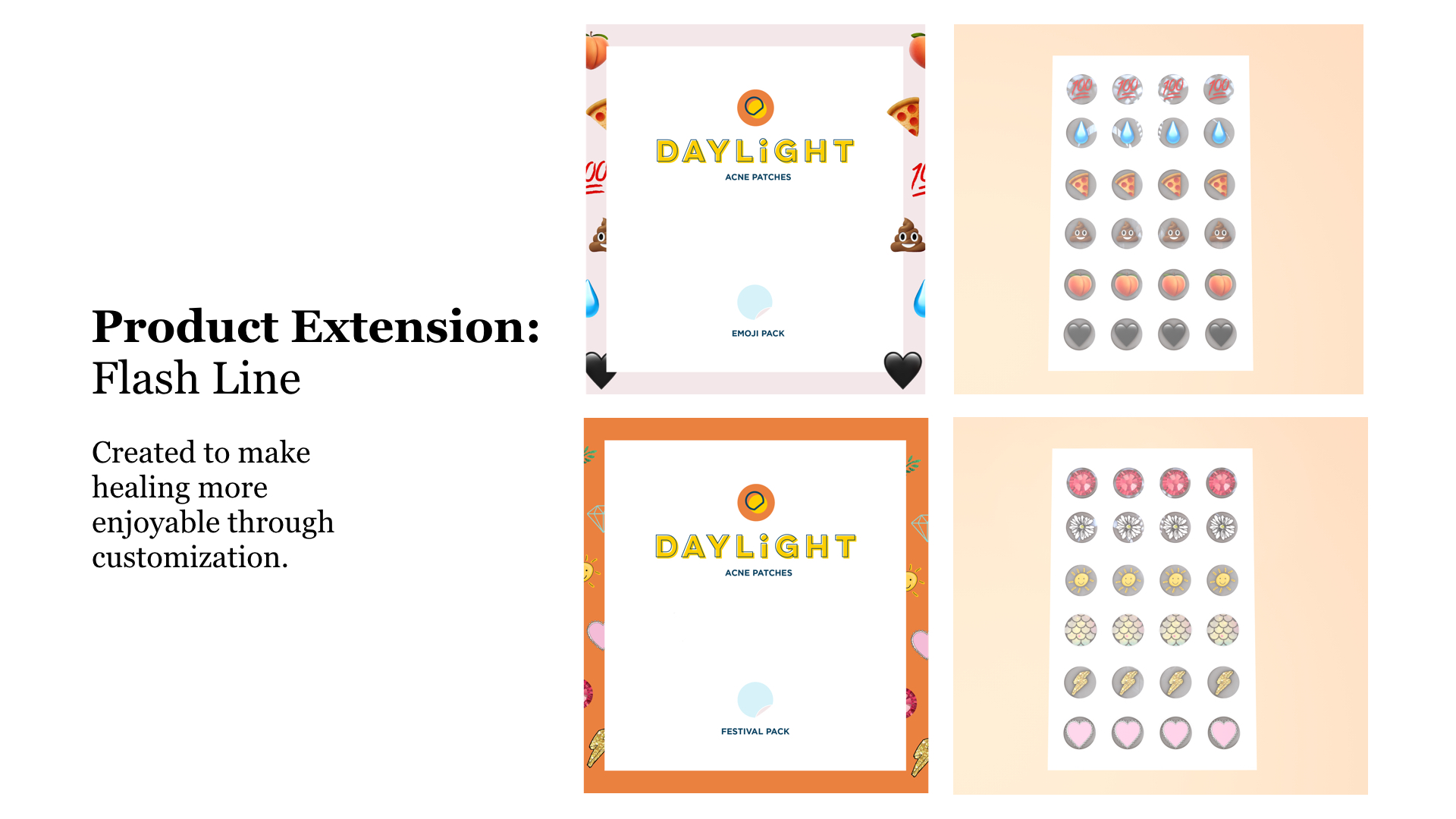 Comms Strategy
For the launch of this product, we want to change the conversation around acne treatment from being about fixing yourself to healing yourself .
Make a statement
First, we will create a a Flash Line of patches with Moschino, a designer who has always questioned the norm and how culture defines beauty, and take over the runway to shift the shame culture around acne from the top down. To further normalize acne treatment, we will also open a gallery/ retail space for Daylight to start conversations and unify people in their journeys with acne.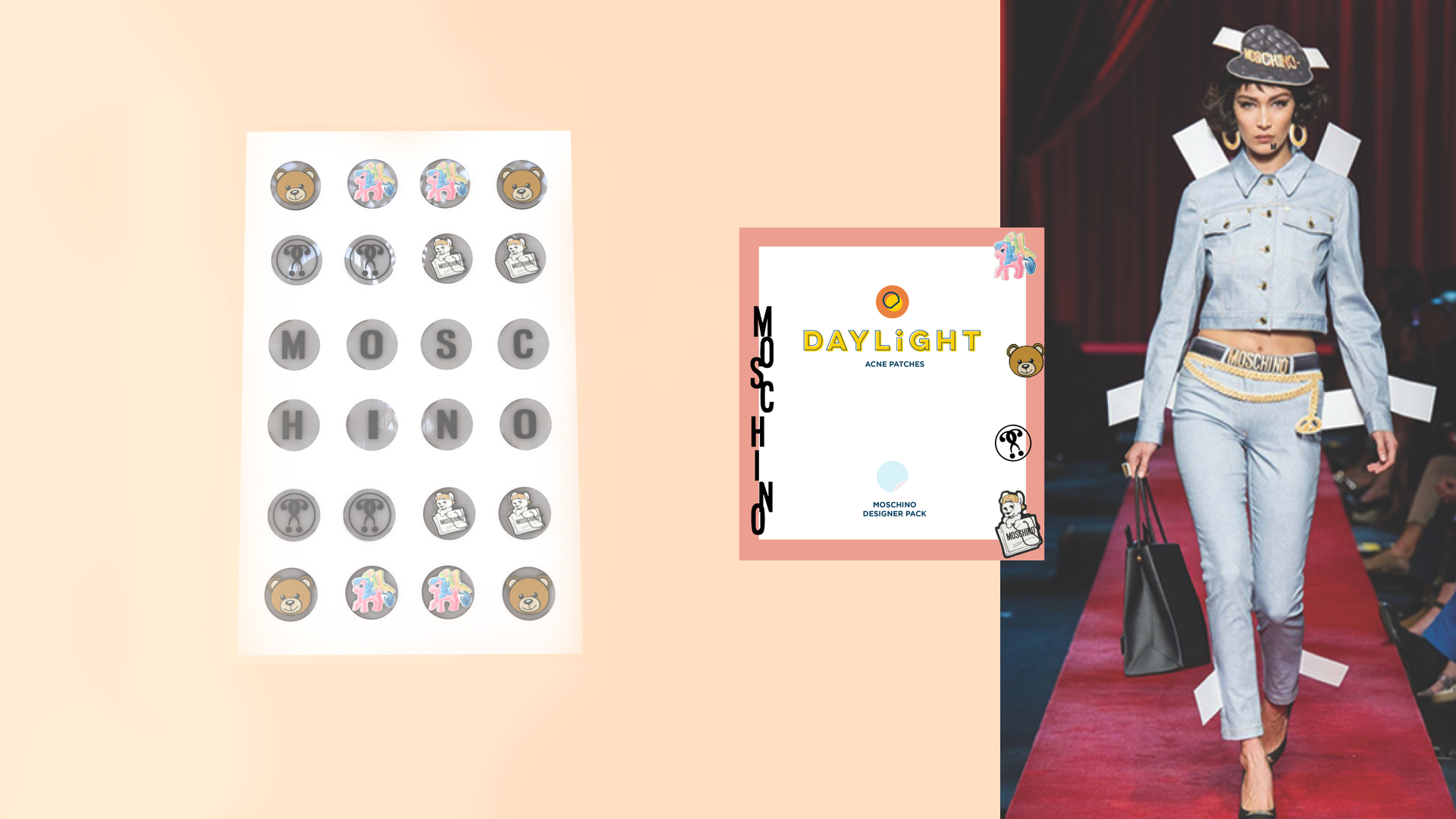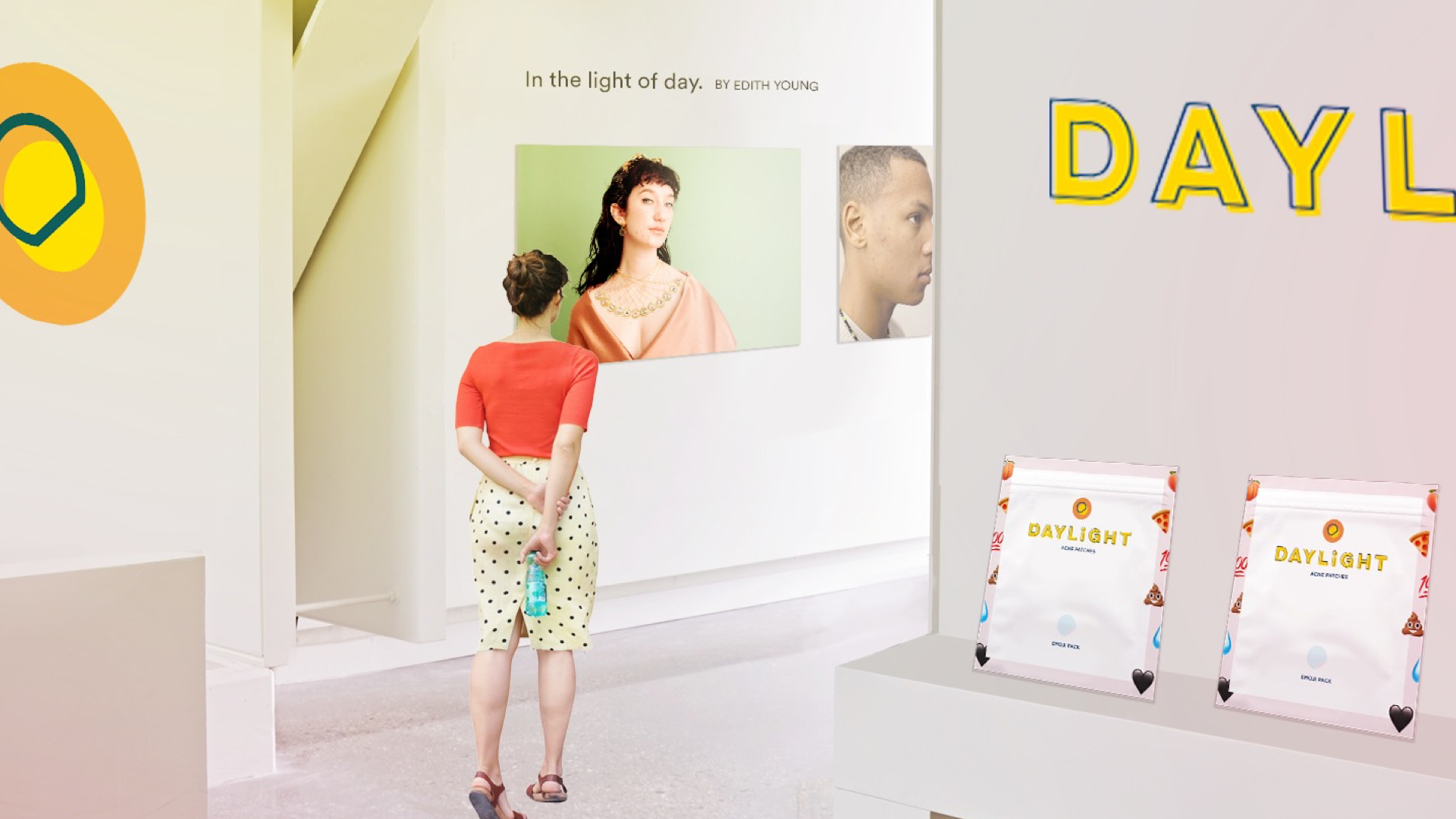 Start the movement
Social Influencers
By selecting social influencers who align with the brand's purpose, we will create a community of people who advocate for healing your skin and not letting acne define your beauty. Turning what used to be a depressing and isolating experience into one of positivity and encouragement.
Digital Activation
People with acne are always swapping tips and tricks with each other about what worked best for them and their skin type. With this behavioral insight, we will create a social activation, where after taking a quiz to identify your skin type, you will be matched with one of our social influencers who will act as skin mentors. Then, you will be able to follow their journey with acne and receive tailored advice based on your skin type.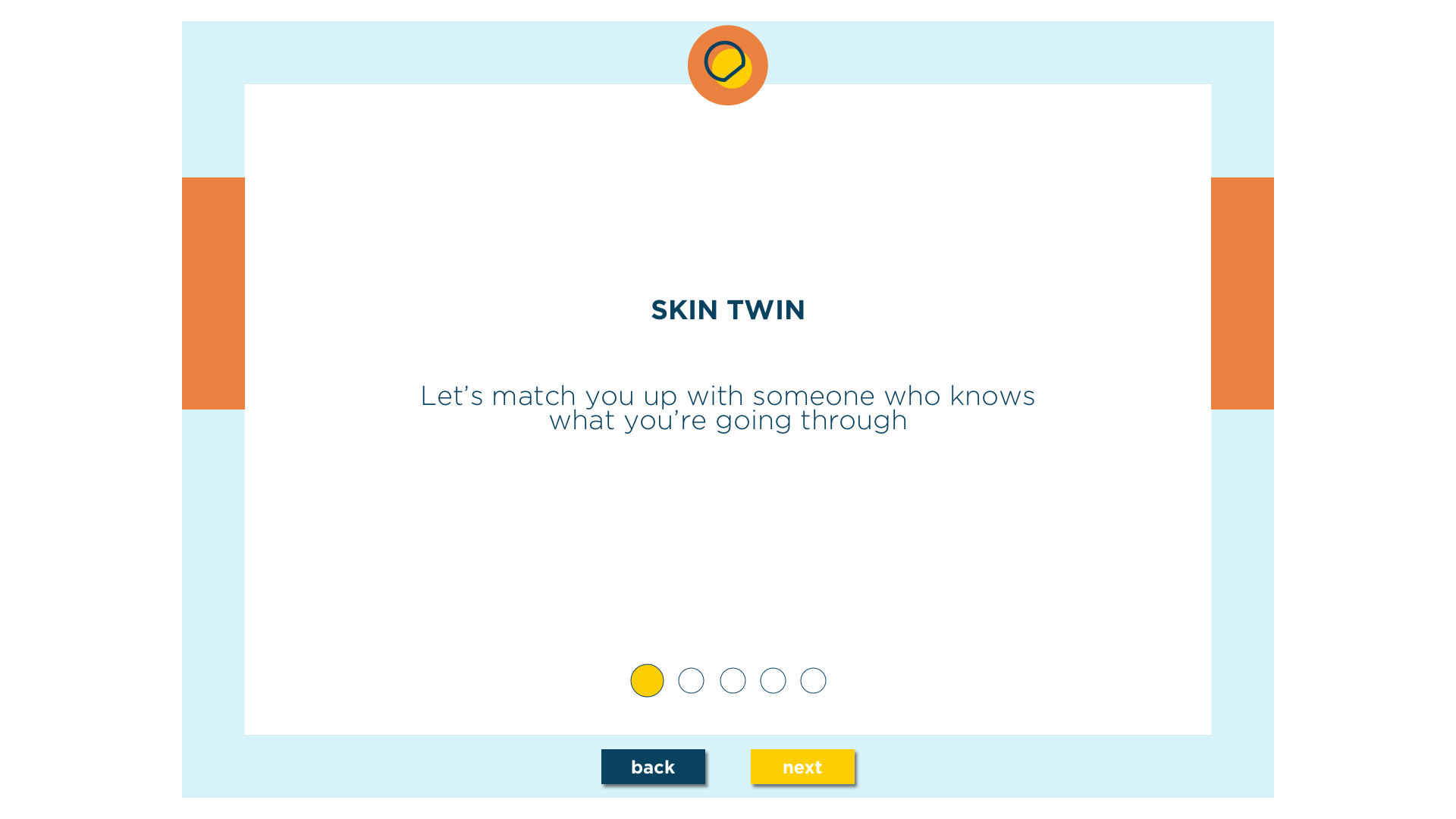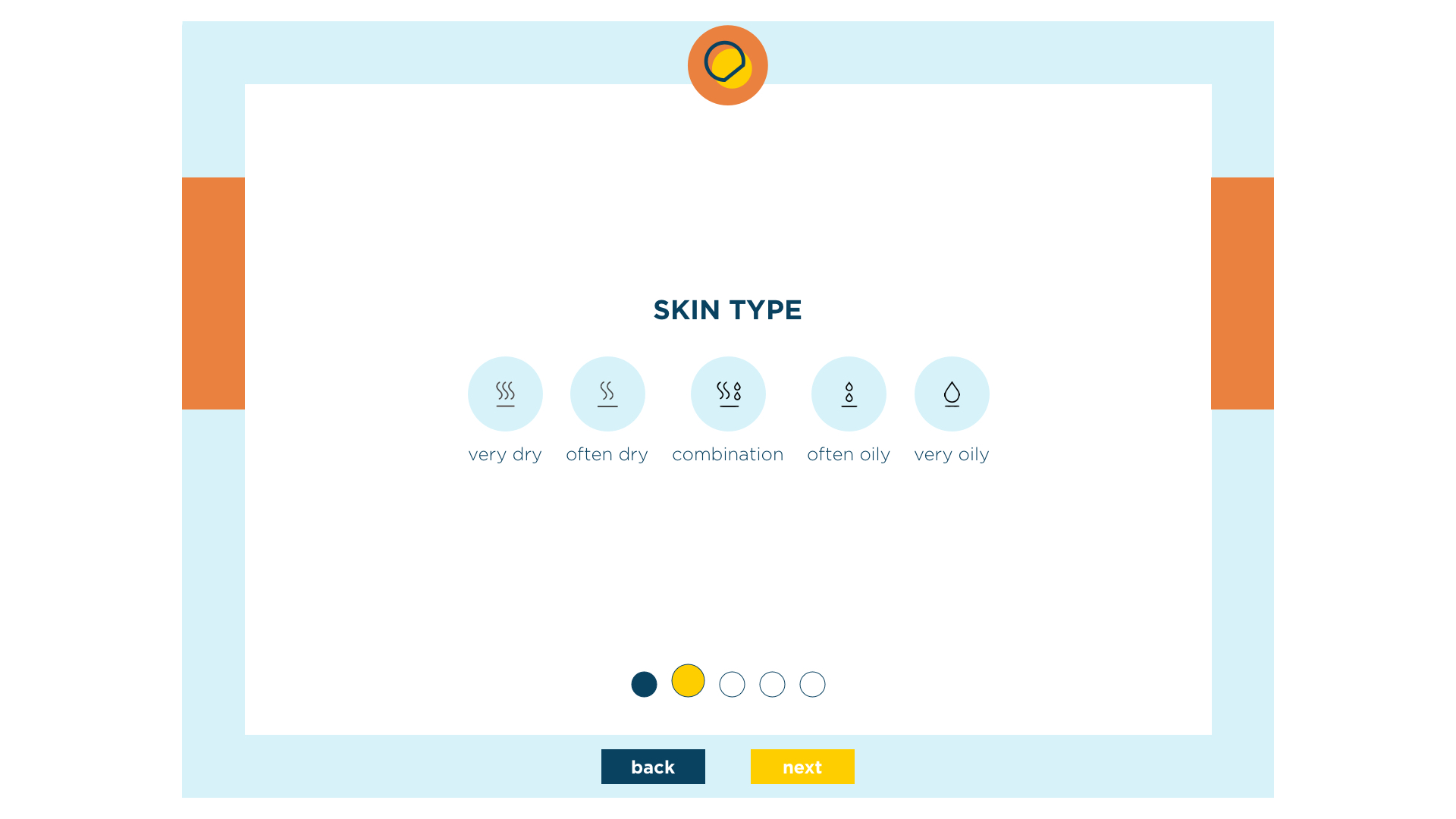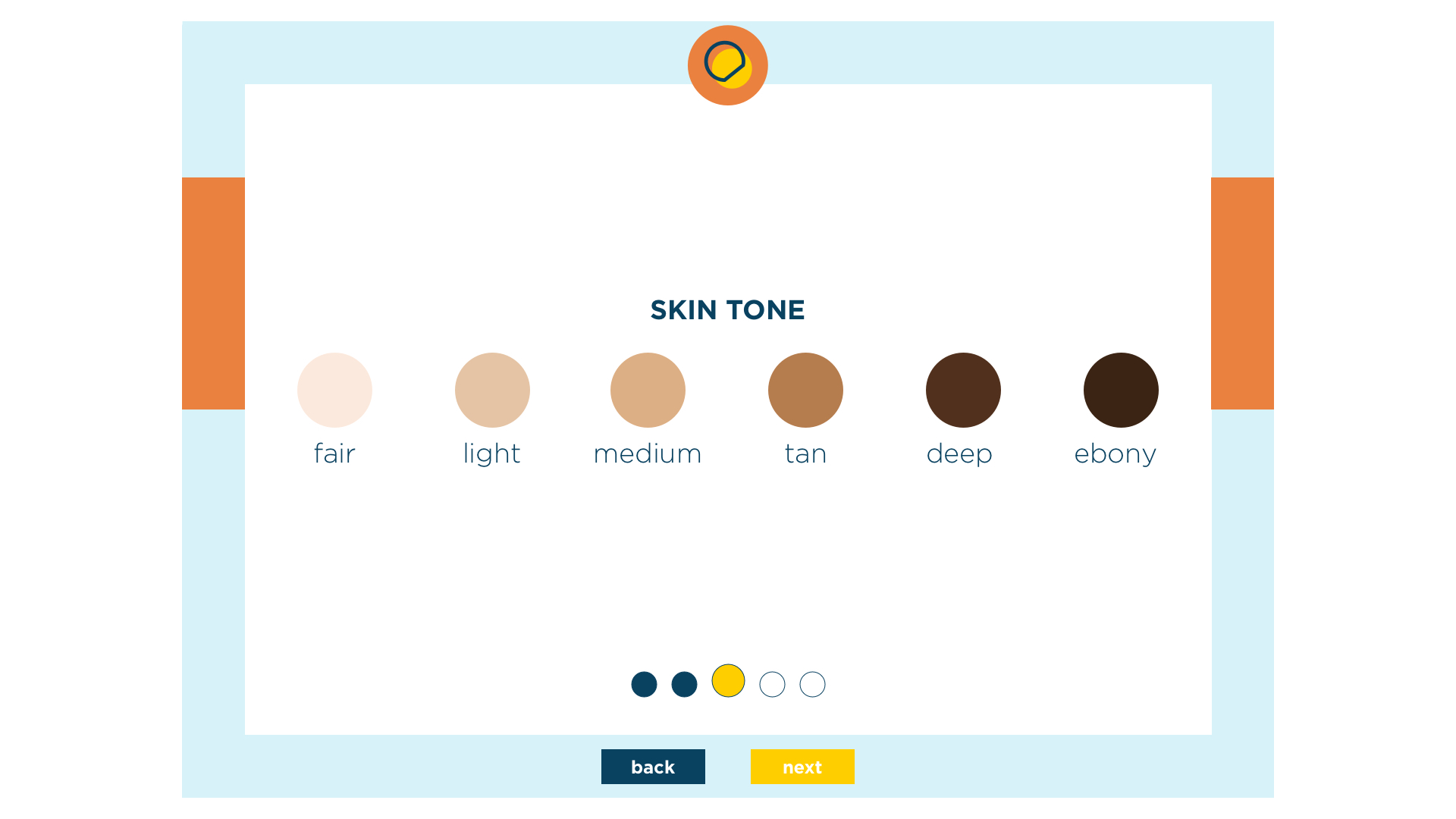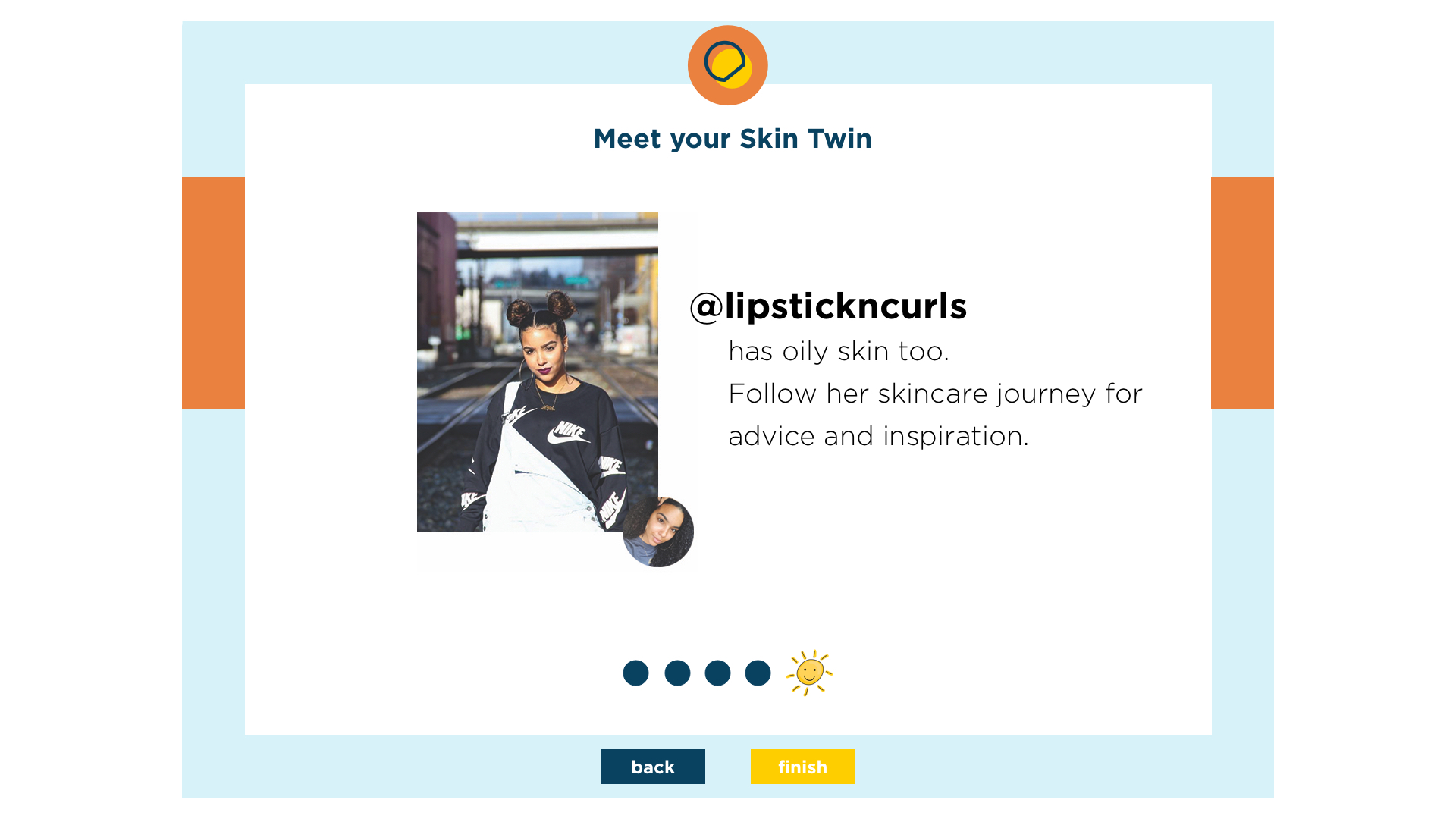 Pim Pal
Since the product is new to the market, we know we will need to educate people on how to use the patches correctly and most efficiently.
In response, we created a chat-bot infused with Daylight's brand voice to educate people on when and how to use the patches.
Trial
Finally to encourage trial, we will mirror perfume fragrance ads and place product samples in magazines, such as Vogue and Teen Vogue. We will also create an in- store display at Sephora where you can see how the different colored patches look on your skin so you know which patch works best for you.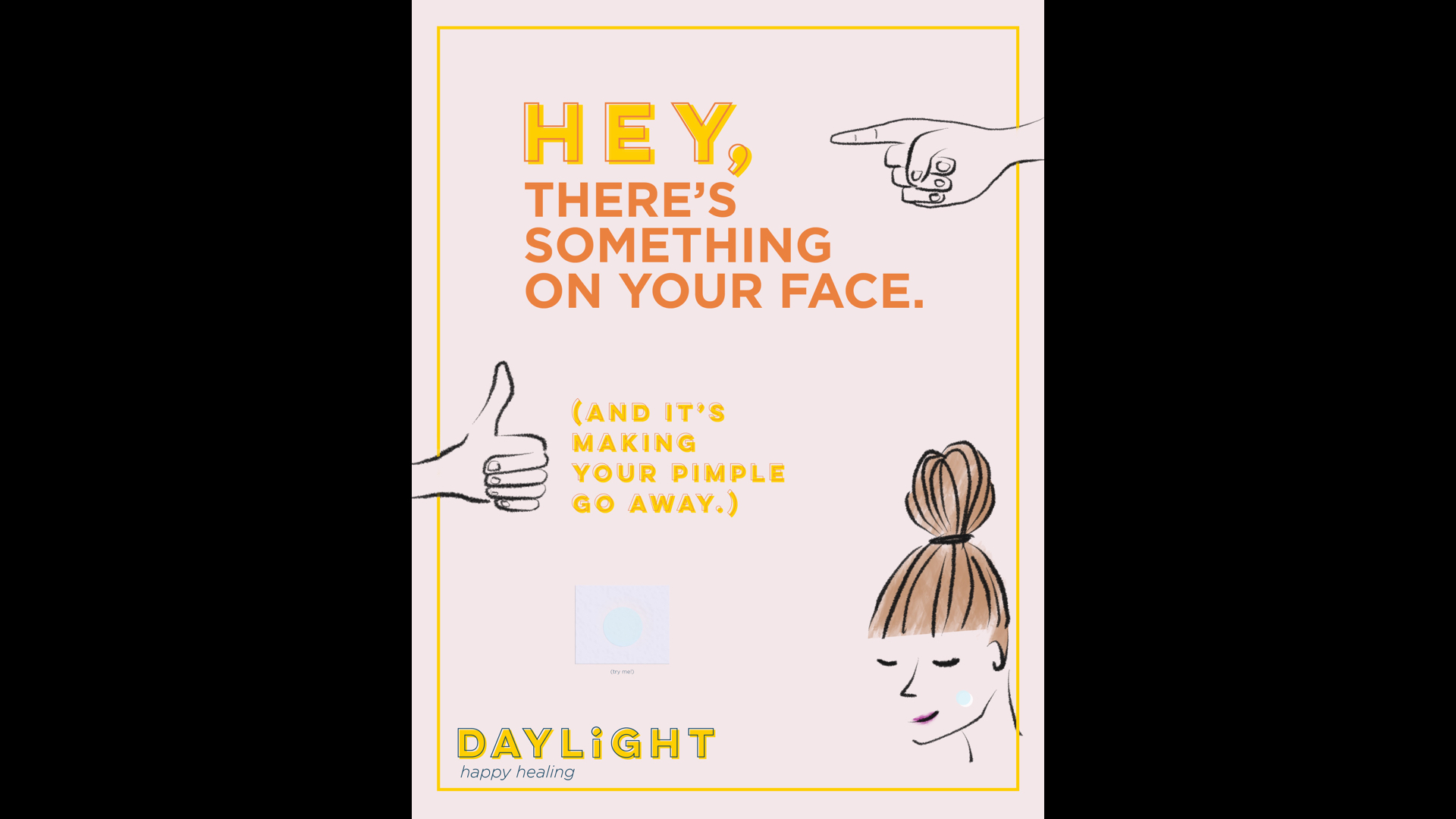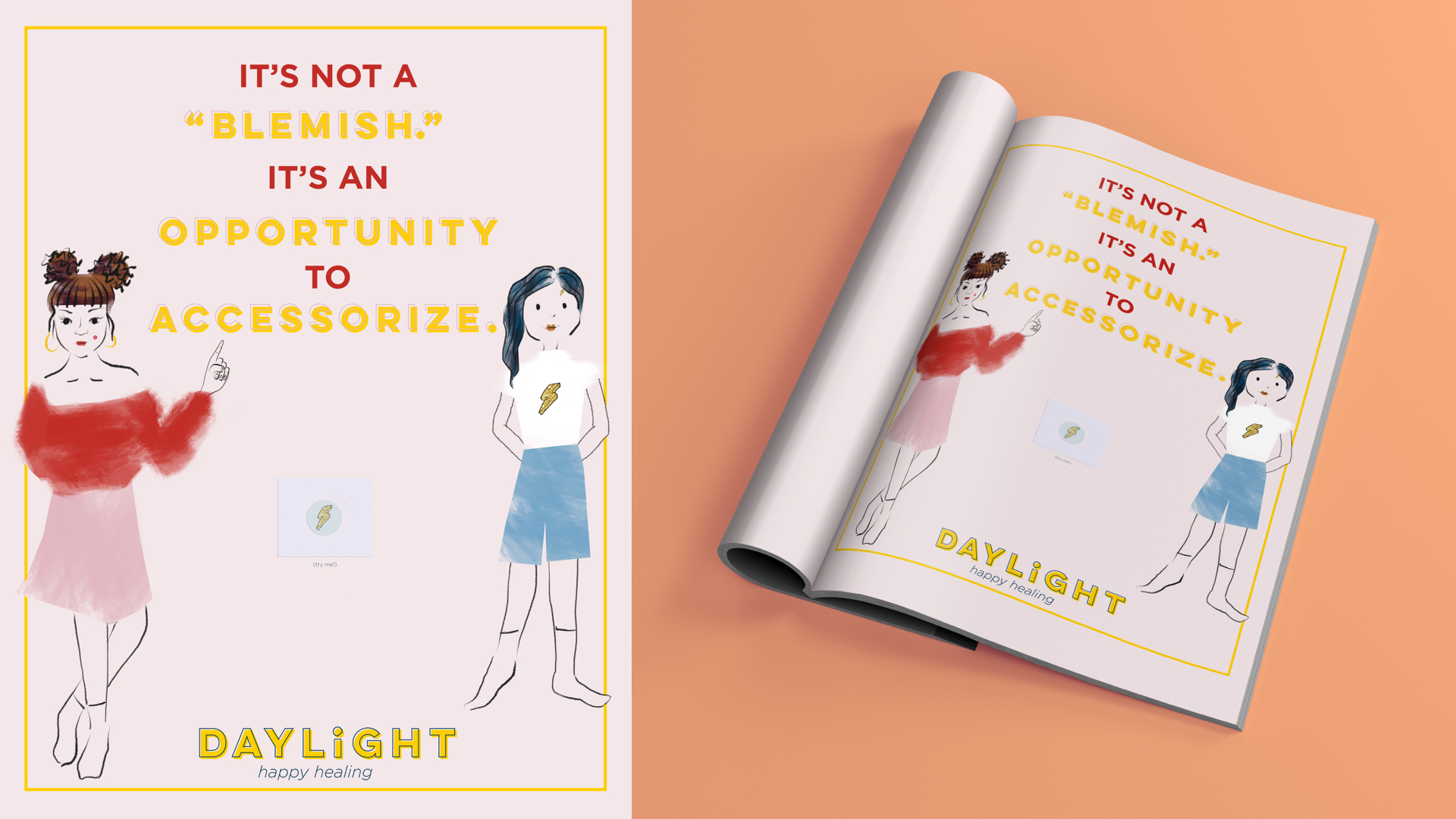 What Success looks like
With the introduction of Daylight into American culture we will not only change the way society views acne, but the way people feel when they get it.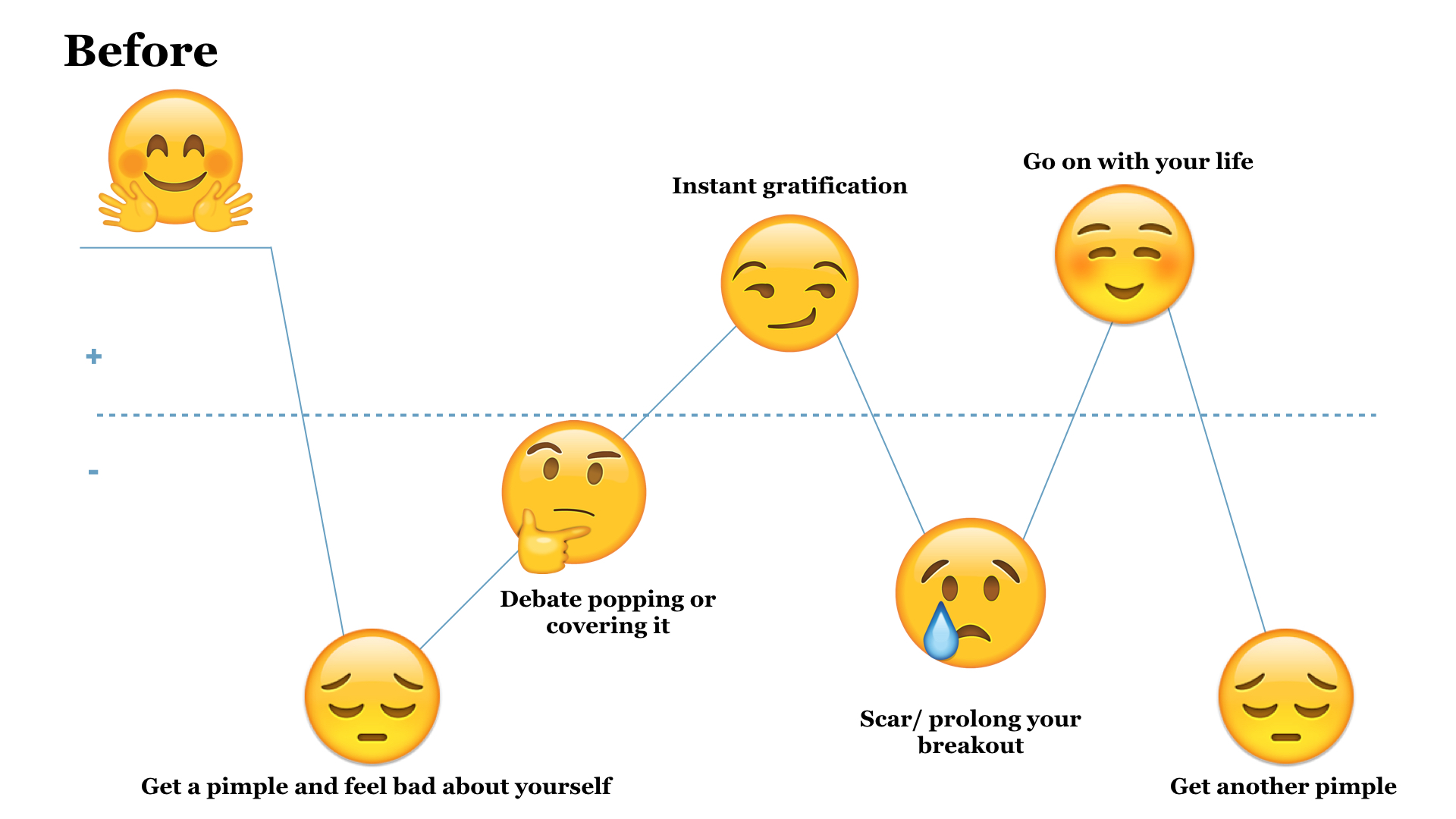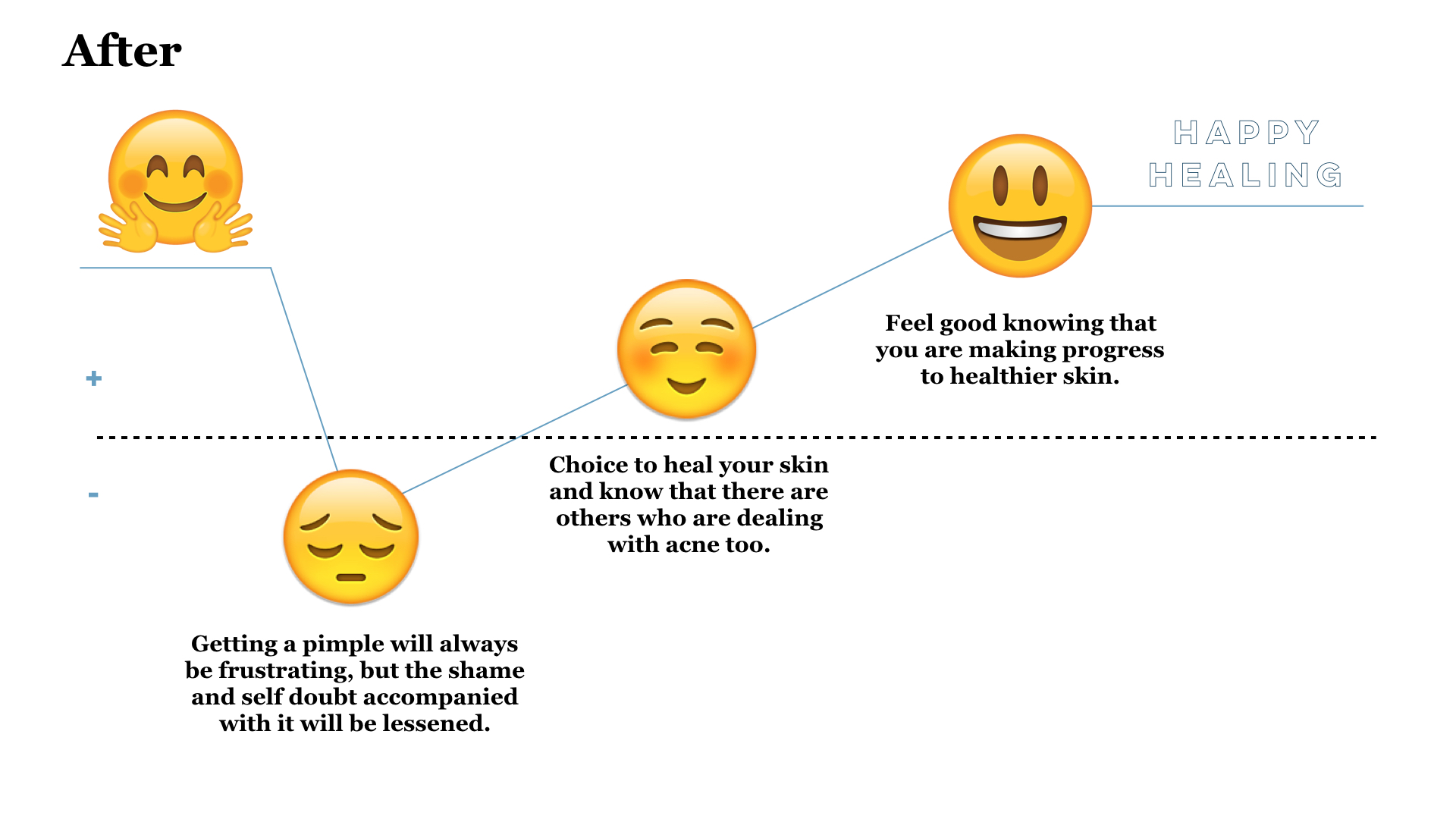 What I loved about this project:
The scope of work I was able to cover from Brand Building to Product Innovation to creating a Comms Framework and Journey Mapping.
Never passing the baton, but continuing to provide my team insights on the target's behavior for digital and social activations.
Understanding the emotion of shame and creating a platform that will work to shift culture and move people.