IcyHot: Creative Brief & Campaign
The Ask
Identify a growth opportunity for a brand.
IcyHot is the market leader in the external pain relief category and is the preferred brand amongst people 55+.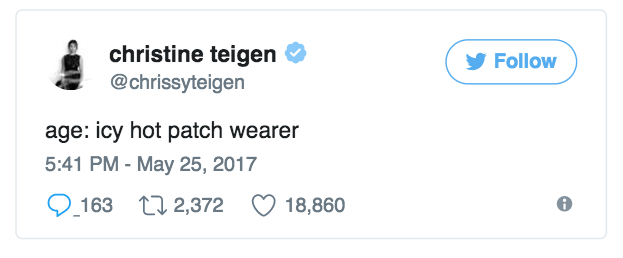 We typically associate minor aches and pains with getting old, but this type of pain actually starts when we become less active.
When we get full time jobs. When we have more responsibilities and less free time. Essentially, when we become adults.
Expand IcyHot's brand equity to this new demographic that is just starting to experience minor aches and pains.
Consumer Research
Using Crimson Hexagon, we found that over the past year there have been
on social media about having a "stiff neck", "back pain", or being "so sore" from people between 18-35 years of age.
Consumer Insight
Young adults are slowly realizing their bodies don't exactly work like they used to, but the only thing they are doing is talking about it.
With IcyHot, there is really no reason to complain about body pain.
IcyHot stops you from experiencing minor pains by blocking the pain signals sent to the brain and distracting you from it.
Campaign Strategy
Call out the complainer.
Target
People between the ages of 18-35 who aren't used to getting minor body pain from activities that they previously were to be able to do without a problem.
Whether its back pain from sitting all day at work or a stiff neck from head banging at a concert, they are experiencing minor body pain and they don't suffer in silence.
Concept
People love complaining about their body aches and muscle pains, but nobody likes a complainer.
Tag
Silence the pain
Extensions
Icy Hotline
A 24-hour, robot-powered complaint center that listens to complaints and offers back words of encouragement, sympathy, and validation. Listen below to what you'll hear when you call the hotline.
Silence the Tweeters
Flag a friend's tweet who is complaining about body pain and IcyHot will respond to them with a message and coupon.
Military-grade earplugs will come with select packages of IcyHot to block out complaints from anyone around you who isn't silencing their pain with IcyHot.
This mobile truck will hand out IcyHot at music festivals, tough mudders, intramural sports, and other minor-pain-inducing events.
The person who tweeted the most annoyingly about muscle pain will be crowned the 2017 IcyHot Complainer of the Year. The prize is free IcyHot.
What I loved about this project
Finding an opportunity for growth that extends IcyHot's Brand equity to a new demographic.
Leveraging social listening to craft a target persona.
Tapping into a new conversation for IcyHot to be a part of.